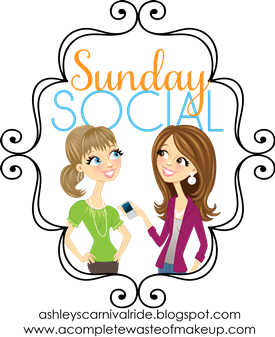 Happy Sunday, love bugs!
1. What is your favorite thing about Spring?
I love a lot of things. The smell, the bright flowers, the longer days and the warmth. Spring, (along with Fall - obviously) is my favorite time to run outside.
2. Favorite kind of flowers to grow or receive?
Peonies. Because my Mom has a gorgeous peonies bush right off the back deck. I used to think they looked like giant tissue paper flowers.
Daises. Because I used to pick them as a little girl on long walks with Mrs. P and they always remind me of You've Got Mail.
Daffodils. Because they remind me of sunshine, and my pre-school students back in England.
3. What is your favorite nail polish color?
For day-to-day use, I really love Essie: Ballet Slippers
4. What is your favorite out door activity?
Running, hiking or bronzed beach babing it up. Although I tend to lobster it up for the first 2/3rds of spring/summer.
5. Do you have any fun Spring plans?
Nothing too concrete. But I do plan to sign up for some more 5 & 10ks, stop by VT sugar houses for sugar on snow and hopefully (fingers crossed)
visit NYC again
with Sheester. I need more cheap bags and shoes from China Town like I need a hole in the head, and I'm craving a slice of Joe's Pizza like it's nobody's business.