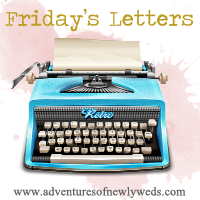 I've watched you RELIGIOUSLY over the past week and I am truly enjoying every second. For cereal. I do, however, have a bone to pick with you.
Why must you tug my heart strings so? Because of you I cry every.SINGLE.day. I don't understand how a sporting event could possibly be so emotionally charged, and to be truthful I'm beginning to feel mentally unstable as I carry a box of Kleenex with me to the couch each morning. Thankfully I watch the majority of the events during the day when no one else is in the house, so I have free reign to bawl like a little school girl in private...that was until the other day when the window cleaner popped up like a little gopher mid gymnastics. The man smiled, quickly washed the windows and climbed back down. He must have thought my cat had just died.
Dear PMS,
Has anyone ever t
old you you're a pain in the ass? Don't think the Olympics are going to take all the blame for my bawling. I'm well aware it's
your fault too. I'd appreciate if you'd vacate ASAP as I blame you for the mini Twix I ate yesterday and the stomach cramps this morning.
Make a move.
Dear Elliptical,
You kick my ass every single morning at the gym and I LOVE you for it. Feeling the burn, sweating like a pig and contemplating whether I might die right there on the spot reminds me that I'm getting healthier and I'm making a positive change in my lifestyle. Of course there are those evil couple of seconds each day where I think 'Oh my God, I have to stop. I'm physically incapable of picking my lead leg up one more time' but I look at the gym wall in front of me which reads 'Go on. Another 30 seconds' and I summon the strength to carry on. There's a saying I found on Pinterest a couple of weeks ago which has really served me well in my 'I'm gonna be a sexy babe' endeavor. And when I'm struggling to pick myself up for that 25th Roll-Up V-Up or jog that last 1/4 mile, I recite it over and over again in my mind.
I'm determined. I'm committed. I'm excited. Let's do this thing!
Dear Mom,
Our latest Google Chat cracked me up and I want you to know there's no one else in the world I'd rather play the Price is Right with or badly sing to Kelly Clarkson songs. I can't wait to hug and kiss you next month. You make me smile SO big and I feel so very blessed to have such a great relationship with you. You really are the best and
I love you the mostest.
Dear Formby Village,
Thank you SO much for Re-Tweeting my Let's Go Fly a Kite blog post the other day. It seriously touched my heart and I smiled so much my cheeks hurt.
Dear US Immigration,
YES! FINALLY! Thank you for getting your act together and finally providing the hubs with his interview date in London yesterday. While I'm not impressed with the price of hotel rooms in London or the cost of train fare down there, I am truly over the moon that we've got our date and can start looking forward to the completion of this fiasco. Roll on September 6th!
I love that you text me every day saying how excited you are to go to the park after work and play football (soccer to us American's) with me -the most uncoordinated woman to ever walk the planet. Yes, I see you smirking when I go to kick the ball and completely miss it, or attempt to do fancy footwork like you and nearly fall on my ass. The truth is that there's no one else in the world I'd rather look like a moron next to or get laughed at by. I know you're excited to join the boys soccer team back home in VT and you're worried about your knee. Stay positive, stay focused and keep practicing. I promise to stand right along side you every night and look a fool so that you can 'train'. Keep it up, you football beast, you!
Elephant shoes.
Dear Self,
I'm so proud of you for staying determined and on the ball. Keep it up and you'll be toned, healthy and the fittest you've ever been in no time. You can do it. Don't give up.
Well, that's all for me today, lovelies! Feel free to join us for the link up and share your letters!
Thanks for reading and enjoy the rest of your FRIDAY! :)
Lots of love, love, love,