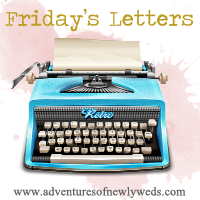 Dear US Immigration,
Please, for the love of GOD hurry your asses up! This whole process has not only eaten a hole in our wallets but it has used and abused our brain cells, patience and sanity. Ya killin me, smalls! It's been nearly 8 months since we started this hoopla. We just want to get settled in Vermont and start our new life together. Is it really that much to ask? No. Didn't think so.
Pull your finger out!
P.S. Carl and I would prefer you didn't arrange his medical/interview (which is held in London) DURING the Olympics. That would be evil. HA! But who am I kidding, there's no wood around to knock on so I've just jinxed us. Quick! Someone send me a four leaf clover.
Dear Clear Snotty-Sticky Goo-Crap on the Back of Gift/Credit Cards,
You aggravate me. Really aggravate me. You remind me of a nasty jelly fish (which is altogether disgusting), you never peel off in one convenient clean strip, and I always spend at least 10 minutes desperately trying to flick chunks of you from my fingers. You are the bane of my existence. Go awaaaay!
Dear Sonya and Mama Lynne,
I'm so sorry I haven't got around to composing your birthday blog posts yet. As you're both well aware, the last week has been complete MAYHEM and I've spent the last 3 days desperately trying to catch up on all of the events. I haven't forgot about you, I promise! Watch this space!
Dear 50 Shades of Grey,
You've sat on my night stand, bind unbroken, for an entire week as I haven't yet had time to read you.
I'm sorry, but I promise to rectify this tonight.
I'm dying to see what all the controversial fuss and carry-on is about. You better be a good read after the amount of swooning women I've spoken to...my Mother being the first...and yes now that I know the books content I'm ever so slightly weirded out by this. Mom, Ew! Shouldn't you be reading Home Interior magazines and girly chick-lit books like Water for Elephants? I was okay with Twilight and The Hunger Games but have you told Dad about this latest filth you're encouraging his daughters to read? Haha!
Anyway, stay tuned as I'll be sharing my highly influential (baha!) verdict very soon.
Dear Bridget Jones,
If I'd never have found Carl...I would be you. The spitting image...well aside from the blonde hair and cigarettes, but you get the point. This is 100% fact. I laugh hysterically at all of the stupid crap you do and I can't help but compare it to all of the stupid crap I've done and continue to do on a daily basis. We are fictional twin sisters. What's even more poignant is that every time Mama Lynne and I watch either of the films (they're our favorite) she dies laughing and calls me Bridget for days afterward. How very ironic.
Lately I've been craving a bit of Bridget, and I think it's time I indulged.
Tonight Lynne and I need to bust out the face masks, chocolate biscuits, some wine and hit the big triangle PLAY button. What a genius plan. Snap!
Dear Husband,
Thank you SO MUCH for handing me the biggest laugh of my adult life last night. As we fell asleep cuddling, we did the usual ritual of changing positions halfway through the night and sleepily muttered our I love yous. However, last night instead of the usual "I love you, baby" you came out with this epicness: "I love you, tactics. Uhhh, shit. I meant to say baby but my sleepy Carl brain made me say the wrong word." BAHA! I love you, TACTICS? What the hell?! What are you, an army general? I've never even heard you use the word tactics in every day conversation, how very random. Either way, I laughed so hard I had to get up to pee (which was a pain in the caboose, but I'll forgive you and your 'sleepy brain').
You are hilarious and I love you long time.
Mwah.
Well, that's all for me today, lovelies! Feel free to join us for the link up and share your letters!
Thanks for reading and enjoy the rest of your FRIDAY! :)
Lots of love, love, love,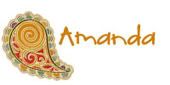 P.S. If you missed my 1st Anniversary Post make sure you stock up on the tissues and check it out! :)