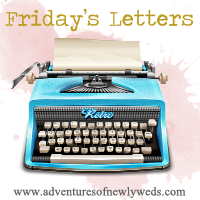 Dear America,

Happy (Belated) Birthday!
I'm sorry I missed the celebrations yet again this year. I pinky promise to make it up to you in 2013. Nevertheless, you'll be happy to know that (because I was kinda, sorta, really feeling blue/homesick with that whole being in England during the 4th of July shin-dig thing) my hubby went ahead and purchased a giant American flag on his way home from work and (while I prepared a nice big American BBQ feast for my English family) my Mama-in-law hung it in the living room window.
It was such a sweet gesture (perhaps I'm a tad overemotional and got watery eyeballs). It was something they didn't have to do but knew would mean a lot to me. It made my heart happy.
I am truly blessed with amazing family who are willing to go out of their way to make me smile. I'm such a lucky girl.
Dear Mama Lynne and Papa Garry,
You're both little gems. Thank-you SO MUCH for all of your hard work and help in moving Carl and I out of our flat. We never would have been able to do it without you, and we're so appreciative of your generosity and time. I'm not even lying when I say that if I had a million dollars I'd give it to you. I'm sorry boxes and luggage containers have temporarily taken over your ENTIRE home
, but I want you to know how much Carl and I are enjoying staying with you. I mean come on, who else would form a relationship with and talk daily to a small Gingerbread Starbucks Bearista Bear named Philippe? We've all lost the plot but it's fantastic.
You truly are the very best mother and father-in-law a girl could ask for and I love you both to the moon and back :)
Dear Mom,
I'm still fighting with you over that damn hair cut you gave my Bobbi Jo Punkin Little (although I've now moved into the 'maybe it's a little hilarious - yet still utterly ridiculous' stage). Consider yourself forewarned: If I offer to take Tempi Dog for a nice long car ride one day in the future she just may come back with the 'Lion Cut'.
Bahaha! What goes around comes around, Momma! It's your turnnnn! ;)
I love you the mostest and I can't wait for my Mom hug in a couple of weeks
xoxo
Dear Husband,
You're too cute and you make me smile so big my cheeks hurt. Thank you for going with me on an hour long walk last night even though you were sneezing, coughing and blowing your nose the entire time as a result of your relentless hay fever. I know you would have much rather spent the evening screaming at your laptop while playing Football Manager...but it tickled my pickle so much that you partook in an adventure with me. Walking while holding your hand is so much more fun than going alone.
Dear Department of US Immigration,
$350!? SERIOUSLY?! You mean to tell me that my husband now has to pay an additional $350 to have a freakin' physical (which, don't ya know, can only be performed down in London...aka a 5 hour drive). We've already spent nearly $2,000 on this bologna so can you please stop robbing us now? I mean, seriously. This must be some kind of joke for shits and giggles?
I think you're a bunch of twerps. Don't you know that money doesn't grow on trees?
BOO!
Dear eBay,
You're pretty much the best thing since sliced bread. How in the world did we all survive before you? For cereal. I mean, come on! Garage sales are SO last century! (okay, that was a lie because I, for one, love snooping around peoples musty dusty garages). So yeah, sarcasm aside, because of you Carlos and I have a bit extra mulah in our pockets as my (overly abundant supply of) high heels and Carl's (GINORMOUS) stash of records/cd's has proved profitable. Thank you for reiterating that one man's trash is another man's treasure.
Thank you for being such a fantastic friend. Thank you for always making me smile and helping to brush me off on horrible teaching days (you know the ones I mean...where you feel like pulling your hair out, crying over a couple bottles of wine and seriously wonder what the hell you're doing with your life). Thank you for the gorgeous 'friends' magnet and key chain you gave me today. Thank you for joining me at the Pancake Shop for a nice long girly chat full of lots of laughs. Thank you for just being you - the beautiful, gracious, warm, kind, sweet, giving, bubbly, fantastic person that you are.
I hope you know that I'm going to miss you something awful when I move back home, but I know we'll keep in good touch. And every time you and the boys make a trip across the pond to visit your Dad, always know you're more than welcome to pop up to little ol' Vermont where someone loves and misses you :)
Miss Hawksworth, I wish you the very best of luck with your future class. You're one of the best teachers I know and I can't wait for you to share your wonderfulness with others and inspire so many children on a daily basis :)
Roll on July 13th when we sport those caps and gowns! Smile Placement Buddy, WE DID IT!!
Dear Birthday,
T-minus 3 days!!! Yippeee!! Bring on my sticky toffee birthday cake! MMM!
Thanks for reading, lovelies!
Enjoy the rest of your FRIDAY! :)
Lots of love, love, love,